If you're seeking to take the next step in your career, take your business to the next level or start the next chapter in your life, make your move in South Australia.
South Australia offers a relaxed, safe, family-friendly lifestyle where you can achieve true work-life balance, centrally located on mainland Australia. It boasts pristine natural landscapes and a beautiful climate that presents residents with great opportunities to explore South Australia's regions, year round. 
So whether you are starting or furthering your career, growing your business, or wanting better lifestyle opportunities for you and your family, South Australia has more to offer.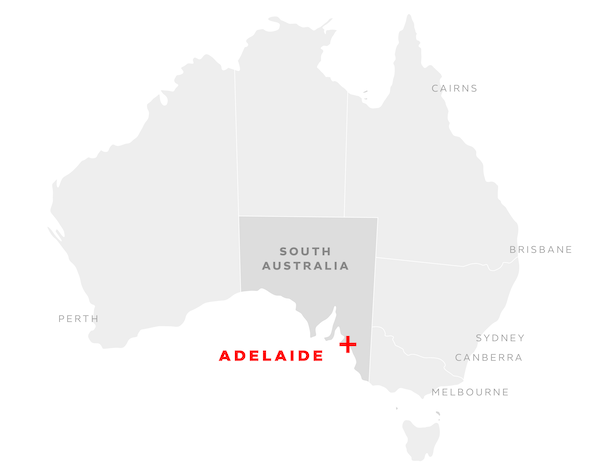 South Australia is centrally located to the south of Australia. South Australia's beautiful beaches, coastal and mainland regions are easily accessible, many of which can be visited on the same day. For more information on South Australia's regions visit the Explore our Regions 
A doorway to the rest of Australia, and the world
South Australia's central location makes it a doorway to the rest of Australia. Australia's capital cities and regions are just a short flight from Adelaide.
Domestic Flight Times from Adelaide

Melbourne

1 hour, 45 minutes

Canberra

1 hour, 40 minutes

Sydney

1 hour, 50 minutes

Brisbane

2 hours, 15 minutes

Perth

3 hours

Darwin

3 hours, 35 minutes